Friday, biotech company Awakn Life Sciences Corp. (AWKN:NEO; AWKNF:OTCQB) announced it had made the decision to shift its strategic focus by divesting from its healthcare services and instead concentrating its efforts exclusively on research and development (R&D) activities pertaining to therapeutics for addiction treatment. Additionally, the company plans to emphasize the licensing of its valuable intellectual property in this field. By redirecting its resources and expertise toward R&D and IP licensing, Awakn aims to enhance its position as a leader in developing innovative solutions for addiction treatment.
Awakn Life Sciences Corp. is a prominent company at the forefront of developing innovative solutions for the treatment of addiction. With a strong focus on research and development (R&D) of therapeutics, Awakn aims to address the growing global concern surrounding substance abuse and addiction-related disorders. The company's mission is to improve the lives of individuals grappling with addiction by providing effective and evidence-based treatment options.
As part of its strategic shift, Awakn Life Sciences has entered into a non-binding term sheet. According to the agreement, the company will grant an exclusive license for specific components of their healthcare services intellectual property solely within the United Kingdom. Additionally, it will provide a non-exclusive license for Awakn Kare, its proprietary offering, also within the U.K. The licensing deal involves a consortium comprising a private U.K. investment company and a prominent third-sector organization specializing in addiction and mental health treatment. As per the terms, the consortium will pay an upfront fee and agree to share revenue with Awakn.
On March 12, Technical Analyst Clive Maund rated Awakn Life Sciences a Strong Buy, saying at the time that it was at a good entry point.
In addition, Awakn has commenced a strategic evaluation of its healthcare clinics business unit in Norway, known as Awakn Oslo AS. This business unit comprises two clinics located in Oslo and Trondheim.
Notably, Awakn Oslo AS achieved its record-breaking monthly revenue in May 2023, primarily attributed to the recent opening of its Trondheim clinic in March 2023, followed by the launch of its new Oslo clinic in May 2023. As part of the strategic review process, Awakn aims to identify potential buyers who may be interested in acquiring Awakn Oslo AS.
Finally, Awakn Life Sciences Corp. has made the decision to restructure its health care clinics business unit in the United Kingdom. As part of this restructuring process, it is anticipated that Awakn's entities in the U.K. will undergo either administration or liquidation.
The company noted that "Awakn is undertaking these steps to focus capital currently available and to be received from the closing of future tranches of its private placement financing announced on April 26, 2023, solely on its R&D programs and its IP licensing activities."
On March 12, Technical Analyst Clive Maund rated Awakn Life Sciences a Strong Buy, saying at the time that it was at a good entry point.
Why Research and Development?
Awakn will continue its R&D strategy. The company noted it is dedicated to making significant advancements in its clinical and preclinical-stage pipelines as its primary focus. One notable program within these pipelines is AWKN-P001, the lead clinical development initiative at Phase 3. AWKN-P001 specifically targets severe alcohol use disorder and has received substantial funding support from the U.K. Department of Health.
"The global substance abuse treatment market is expected to grow at a compound annual growth rate of 9.05% from 2023 to 2030 to reach USD 20.51 billion by 2030," according to Grand View Research.
The program is anticipated to commence in the second half of 2023. The government funding for the trial covers 66% of its cost, and the U.K. National Health Service will oversee the trial across ten different locations. As a result, Awakn's financial contribution toward the study is estimated to be around £800,000.
In light of this pivot, CEO Anthony Tennyson noted, "Streamlining our operations and increasing our focus on the advancement of our pipeline, both from a resource and financial perspective, is something that is necessary, and we believe will have a positive impact for Awakn and our shareholders, to try to maximize the long-term value of each business. At the same time, the actions taken in the U.K. are deeply regrettable and not the route we had hoped for; however, critically, they provide the best outcome for continuity of care for existing clients and continuity of employment for a majority of the Awakn Clinics U.K. team."
Catalyst: Immense Need for Addiction Treatment
In terms of the sector, medical use of psychedelics has been making waves over the past few years, with Awakn even being featured in popular streaming platform Netflix's docu-series How to Change Your Mind.
While the practical use of these drugs has taken off, so has the need for them in the first place. The global rate of alcohol use disorder has been steadily growing.
Colombia University's Department of Psychiatry reported that "after increasing approximately 2.2% per year over the previous two decades, alcohol-related deaths spiked a whopping 25.5% between 2019 to 2020, totaling nearly 100,000 deaths. Meanwhile, alcohol-associated liver disease deaths increased by 22.4%, with alcohol-related traffic deaths increasing by 14%."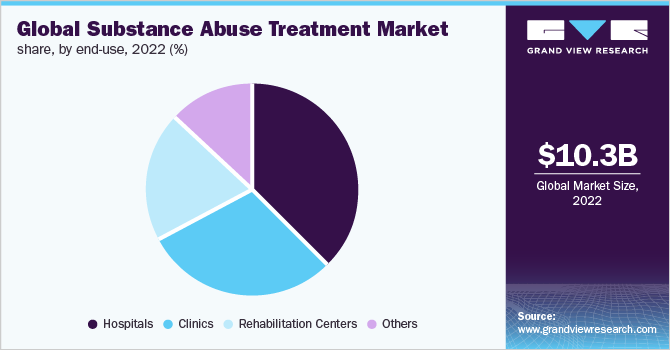 Addiction Treatment Market also reported that "the global addiction treatment market is expected to attain a market value of US$12 billion by the end of 2030."
Streetwise Ownership Overview*
*Share Structure as of 6/12/2023
"The global substance abuse treatment market is expected to grow at a compound annual growth rate of 9.05% from 2023 to 2030 to reach USD 20.51 billion by 2030," according to Grand View Research.
Ownership and Share Structure
According to the company, 10.73% of Awakn's stock is held by management and strategic investors.
CEO Anthony Tennyson has 4.72%, with 1.54 million shares. Co-founder and chair George Scorsis owns 3.23%, with 1.13 million, and Non-Executive Director Steve Page has 0.19%, with 0.07 million.
7.4% is with institutional investors, according to Reuters.
The rest is in retail.
Market Watch notes that Awakn has a market cap of CA$6.17 million and trades in the 52-week range between CA$0.1680 and CA$0.7900.
| | |
| --- | --- |
| Want to be the first to know about interesting Biotechnology / Pharmaceuticals investment ideas? Sign up to receive the FREE Streetwise Reports' newsletter. | Subscribe |
Important Disclosures:
Awakn Life Science Corp. is an affiliate of and has a consulting relationship with Streetwise Reports and has paid a consulting fee between US$8,000 and US$20,000.
As of the date of this article, officers and/or employees of Streetwise Reports LLC (including members of their household) own securities of Awakn Life Sciences Corp.

Katherine DeGilio

wrote this article for Streetwise Reports LLC and provides services to Streetwise Reports as an employee.
The article does not constitute investment advice. Each reader is encouraged to consult with his or her individual financial professional. By opening this page, each reader accepts and agrees to Streetwise Reports' terms of use and full legal disclaimer. This article is not a solicitation for investment. Streetwise Reports does not render general or specific investment advice and the information on Streetwise Reports should not be considered a recommendation to buy or sell any security. Streetwise Reports does not endorse or recommend the business, products, services or securities of any company mentioned on Streetwise Reports.
For additional disclosures, please click here.