2012: A Healthy Year for the Life Sciences (12/27/2012)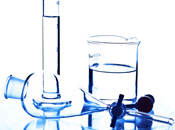 What is the value of innovation? Of addressing unmet needs? Of new and "disruptive" technologies? Those are just a few of the issues that industry experts tackled in interviews with The Life Sciences Report during 2012. Among the many therapeutic focuses discussed by analysts over the last year, orphan diseases and hepatitis C were identified early on as market "sweet spots." Oncology was another big hitter: From micro caps to big pharma, companies targeted the "emperor of all maladies" with innovative pharmaceuticals and genetic technologies. And analysts also uncovered the unexpected, including a pharmaceuticalized nutraceutical designed to reduce high cholesterol.
Four Biotech Names with Major Market Potential: Michael Higgins (12/20/2012)
A bit of luck and a lot of capital: Drug companies need both to navigate the seemingly perpetual path leading to the market debut of a new drug. Brinson Patrick Securities Managing Director Michael Higgins uses his experience as a drug marketer with big pharma to identify investment opportunities in companies with new drugs that address unmet needs. Higgins serves up his very best ideas to The Life Sciences Report and explains in detail why four growth stocks can rack up huge gains for investors gutsy enough to bet on smaller companies.
Crossing the Valley of Death (12/20/2012)
BioMotiv says investments in drugs and technologies, not companies, will bring treatments to market faster.
Amgen Pleads Guilty, Offers $762M (12/19/2012)
"With the Amgen plea deal accepted, the U.S. Department of Justice will have collected more than $14.5B from biopharma companies and others accused of mismarketing their prescription drugs."
Top 20 Venture Capital Firms (12/18/2012)
"Venture capital firms, in exchange for equity in the companies in which they're investing, can help provide funds for companies they think have high potential. So, which VC firms have helped pump up the most biotech and biopharma companies?"
Zacks Analyst Jason Napodano's Six Biotech Picks Will Keep Your Profits on Solid Ground (12/13/2012)
Low valuation in biotech can be like quicksand under a mirage of low-hanging fruit. That's because the market is inhabited by growth investors who think cheap stocks are cheap for a reason. Zacks Investment Research Senior Biotechnology Analyst Jason Napodano operates with this in mind as he evaluates biotech companies. He also understands that while value can be a good friend, an investor's best buddy is momentum powered by vital market-moving events. Napodano shares his best stock ideas in this Life Sciences Report interview.
Do You Have the Guts to Take On Cutting-Edge Biotech Like This VC? (12/13/2012)
With the odds stacked against a drug entering clinical trials, investors need to be assured that the upside will be momentous when success does come. Burrill & Co. Managing Director Elemer Piros leverages science and the unmet needs of patients with his extensive knowledge of the capital markets to bring lower-risk, higher-return ideas to investors. In this interview with The Life Sciences Report, Piros explains his investment thesis and zeroes in on best bets.
The Next Profit Breakthrough: Synthetic Biology (12/13/2012)
"Teams all over the world are now in their labs looking to create novel biotech compounds or drugs by inserting synthetic DNA into cells, either living or artificial."
You Say You Want a Revolution. . . (12/13/2012)
"As investors, we have a huge opportunity to invest in early-stage, revolutionary companies working on plant- and animal-based health solutions that bypass the lengthy and extremely expensive FDA approval process."
Two Biotech Names Without the Microcap Roller Coaster (12/13/2012)
Investors familiar with Zacks Investment Research know that the company is small-cap focused and that it leans heavily toward companies that don't get much coverage from Wall Street. The idea is to produce the kind of sophisticated research you might find in the more recognizable names that get aired on financial television and other media. Battered and forgotten names can be interesting for investors willing to take another look, and biotech can be a particularly rich field for investors looking for turnaround ideas. In fact, this is where Zacks Senior Biotechnology Analyst Jason Napodano is at home. He's not afraid to go all-in with ideas that are anathema to the Street.
Cliff Spells Danger for Biotechs (12/12/2012)
"If Obama and Congress cannot agree, key agencies face cuts while tax changes would dampen new investment."
Top 14 Abused Prescription Drugs (12/11/2012)
"Celebrities ranging from Michael Jackson to Rush Limbaugh and from Heath Ledger to Elvis Presley have battled (and, in many cases, lost the battle with) prescription drug addiction. So, which prescription drugs are the biggest culprits?"
Breaking Down a Biotech Winner (12/11/2012)
"The cancer research arena has been exploding over the past few years with the goal of developing more targeted, less-toxic therapies—in other words, to do a better job killing cancer cells while leaving healthy cells alone.
Ross Silver on How to Find the Perfect Combo of Biotech Science and Market Savvy (12/06/2012)
Many components go into building a successful biotech company, but excellent management is a keystone. Combine good management with an innovative product or service, and investors can possibly unlock big multiples over their original investments. So says Principal Analyst and Fund Manager Ross Silver, co-founder of Vista Partners. In this interview with The Life Sciences Report, Silver brings obscure micro-cap ideas to life and discusses why they may have mammoth potential.
Drug Companies Exert Greater Influence on Development (12/06/2012)
"In the face of the extraordinary time and cost pressures, companies are making changes to improve R&D efficiency, addressing those factors within their control, such as dumping drug candidates that clearly don't have a chance of making it."
Letting Biotech Companies 'Patent Nature' Could Be a Huge Boon for Investors (12/06/2012)
"Clearly the courts have a vested interest in making sure that American firms continue to get the protections they need to justify spending so much time, money and effort to design new products. On the other hand, the plaintiffs raise a point in this case that cuts to the heart of biotech research—can a company really lay claim to a gene?"
Open Innovation in the Pharma Industry (12/05/2012)
"As many big pharmas are maturing they have become more akin to manufacturing organizations with less internal innovation. This is where accessing science from academic centers of excellence and SMEs can help, and delegates at the conference believe many pharmas are now altering their business model and will increasingly access innovation in drug discovery from external sources."
Biotechs Urged to Weigh in as Supreme Court Considers Myriad (12/04/2012)
"A high court that is decidedly unfriendly toward patent rights also could be leaning toward arguments by the American Civil Liberties Union, on behalf of the Association for Molecular Pathology, and amicus briefs filed by numerous citizens groups contending that patenting gene technology will halt the movement toward personalized medicine."
Breakthrough Technologies Target Disease Diagnosis, the Blind and the Brain (12/03/2012)
"With optogenetics, researchers select cells in the brain they want to make sensitive to a particular light color. Then they use the light to tell precise regions of the brain to activate or not."
'Pipeline' Device Offers New Option for Difficult-to-Treat Brain Aneurysms (12/03/2012)
"The study reflects the increased emphasis on collecting post-marketing data on newly approved medical devices to see if the results in initial clinical experience are comparable to those in research trials."
More Archives
2017Jan Feb Mar Apr May Jun Jul Aug Sep Oct Nov Dec
2016Jan Feb Mar Apr May Jun Jul Aug Sep Oct Nov Dec
2015Jan Feb Mar Apr May Jun Jul Aug Sep Oct Nov Dec
2014Jan Feb Mar Apr May Jun Jul Aug Sep Oct Nov Dec
Notable Quotes
– John Vandermosten, Zacks Small-Cap Research
– Chris Parry, Equity Guru
– Francois Brisebois, Laidlaw & Company